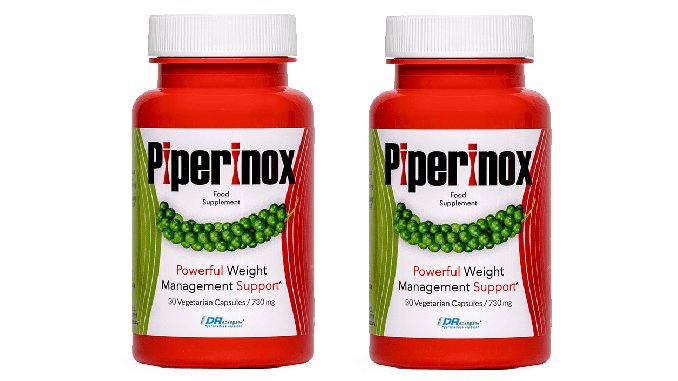 This description has been derived from the manufacturer's / distributor's website.
Adakah anda letih kerana sentiasa cuba mengurangkan berat badan? Pilih Piperinox dan kecapi bentuk badan yang cantik! Piperinox ialah suplemen diet yang disarankan kerana mampu menyokong proses penurunan berat badan.
Piperinox ialah kapsul yang paling berkesan menggunakan kuasa piperina. Ia mengandungi bentuk BioPerine® yang dipatenkan, yang mempunyai kesan yang bermanfaat terhadap penurunan berat badan, mengaktifkan metabolisme dan meningkatkan penyerapan nutrien. Cubalah sekarang!
Piperinox – Ingredients
Recommended intake of this supplement: 1 capsule, daily (adults).
Dietary supplements similar to Piperinox
The Piperinox dietary supplement is available in Malaysia and many others countries around the world. In Malaysia this supplement contains: BioPerine®, Bitter Orange, Black Pepper, Caffeine, Capsaicin, Cayenne Pepper, Chinese Cinnamon, Chromium, Ginger, Gingerol, Guarana Seed, Piperine and Synephrine in its composition.
Detailed descriptions of the ingredients included in the Piperinox dietary supplement:
Search Your Country