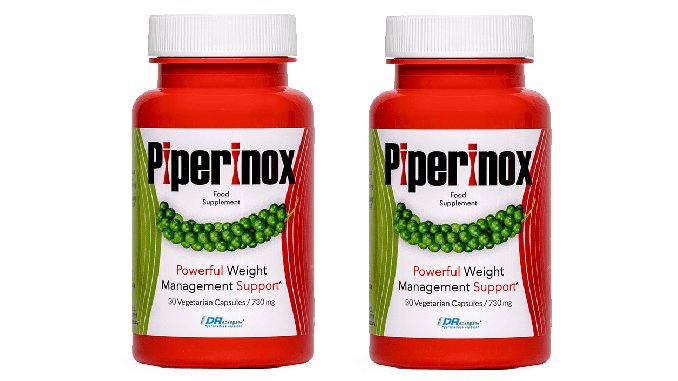 This description has been derived from the manufacturer's / distributor's website.
Oletko kyllästynyt jatkuvaan laihduttamiseen? Valitse Piperinox ja iloitse kauniista vartalostasi! Piperinox on suosittelemisen arvoinen ravintolisä, joka auttaa laihdutusprosessissa.
Piperinox-kapselit ovat tehokkaimpia piperiinin voimaa hyödyntäviä kapseleita. Ne sisältävä patentoidun BioPerine®-koostumuksen, joka vaikuttaa myönteisesti painonpudotukseen, aktivoi aineenvaihduntaa ja parantaa ravintoaineiden imeytymistä. Kokeile jo nyt!
Piperinox – Ainesosia
Recommended intake of this supplement: 1 capsule, daily (adults).
Ravintolisät, kuten Piperinox
The Piperinox dietary supplement is available in Finland and many others countries around the world. In Finland this supplement contains: BioPerine®, Bitter Orange, Black Pepper, Caffeine, Capsaicin, Cayenne Pepper, Chinese Cinnamon, Chromium, Ginger, Gingerol, Guarana Seed, Piperine and Synephrine in its composition.
Detailed descriptions of the ingredients included in the Piperinox dietary supplement:
Search Your Country