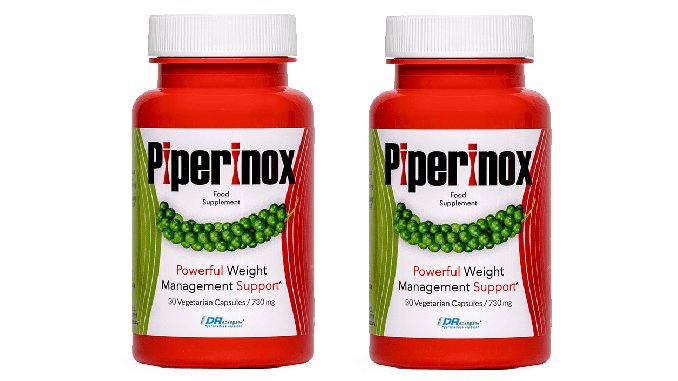 This description has been derived from the manufacturer's / distributor's website.
Êtes-vous fatigué de toujours faire un régime? Choisissez Piperinox et gagnez une belle silhouette! Piperinox est un complément alimentaire recommandé pour soutenir le processus d'amincissement.
Piperinox est la capsule la plus efficace utilisant les bienfaits de la pipérine. Elle contient la forme brevetée BioPerine®, qui a un effet bénéfique sur la perte de poids, active le métabolisme et améliore l'absorption des nutriments. Essayez maintenant!
Piperinox – Ingrédients
Recommended intake of this supplement: 1 capsule, daily (adults).
Compléments alimentaires similaires à Piperinox
The Piperinox dietary supplement is available in France and many others countries around the world. In France this supplement contains: BioPerine®, Bitter Orange, Black Pepper, Caffeine, Capsaicin, Cayenne Pepper, Chinese Cinnamon, Chromium, Ginger, Gingerol, Guarana Seed, Piperine and Synephrine in its composition.
Detailed descriptions of the ingredients included in the Piperinox dietary supplement:
Search Your Country