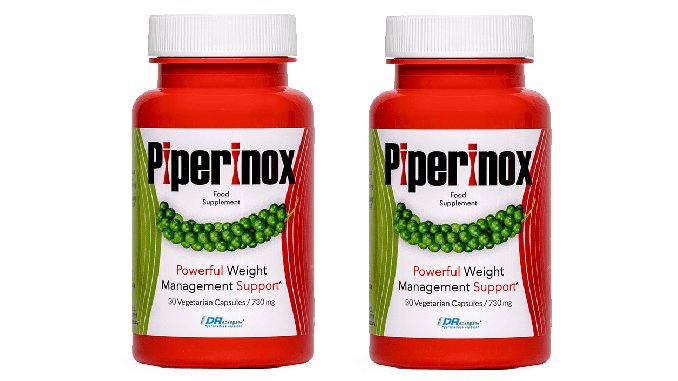 This description has been derived from the manufacturer's / distributor's website.
Ben je het moe altijd te proberen gewicht te verliezen? Kies Piperinox en geniet van een prachtig figuur! Piperinox is een aan te bevelen voedingssupplement dat het afslankingsproces ondersteunt.
Piperinox zijn de meest effectieve capsules die de kracht van piperine gebruiken. Ze bevatten de gepatenteerde vorm van BioPerine®, die een gunstig effect heeft op gewichtsverlies, het metabolisme activeert en de opname van voedingsstoffen verbetert. Probeer het nu!
Piperinox – Ingrediënten
Recommended intake of this supplement: 1 capsule, daily (adults).
Dieetsupplementen vergelijkbaar met Piperinox
The Piperinox dietary supplement is available in Belgium and many others countries around the world. In Belgium this supplement contains: BioPerine®, Bitter Orange, Black Pepper, Caffeine, Capsaicin, Cayenne Pepper, Chinese Cinnamon, Chromium, Ginger, Gingerol, Guarana Seed, Piperine and Synephrine in its composition.
Detailed descriptions of the ingredients included in the Piperinox dietary supplement:
Search Your Country