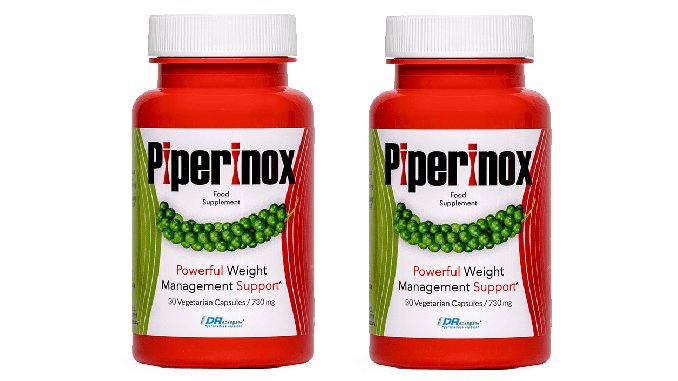 This description has been derived from the manufacturer's / distributor's website.
你是否厭倦了不斷嘗試減肥? 選擇Piperinox,享受美好身材!
Piperinox是使用胡椒鹼最有效的膠囊。它們含有BioPerine®的專利配方,對減肥、活化新陳代謝和改善養分的吸收非常有益。現在就試試!
Piperinox – Ingredients
Recommended intake of this supplement: 1 capsule, daily (adults).
DRcaps® & logo are trademarks of Lonza or its affiliates.
BioPerine® is a registered trademark of Sabinsa Corporation/Sabinsa Europe GmbH.
Capsule Shell – Hydroxypropyl Methylcellulose; Colour – Titanium Dioxide, Anti-Caking Agent – Magnesium Salt of Fatty Acids. Manufactured in European Union Exlusively for Natural Labs LLC, 501 Silverside Rd, Ste 105 Wilmington, DE 19809 USA. Country of origin: European Union.
Dietary supplements similar to Piperinox
The Piperinox dietary supplement is available in Macao and many others countries around the world. In Macao this supplement contains: BioPerine®, Bitter Orange, Black Pepper, Caffeine, Capsaicin, Cayenne Pepper, Chinese Cinnamon, Chromium, Ginger, Gingerol, Guarana Seed, Piperine and Synephrine in its composition.
Detailed descriptions of the ingredients included in the Piperinox dietary supplement:
Search Your Country