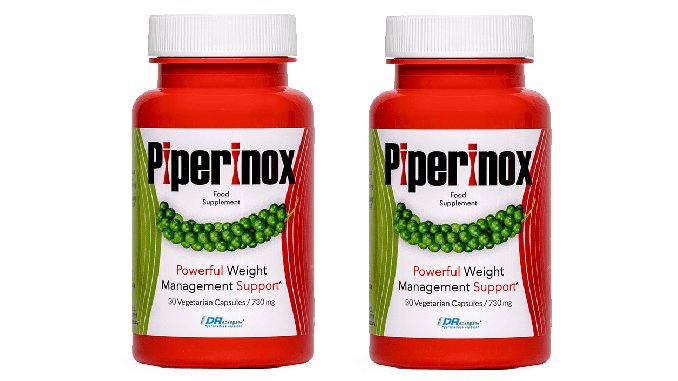 This description has been derived from the manufacturer's / distributor's website.
Sind Sie des ewigen Abnehmens schon müde? Greifen Sie zu Piperinox und freuen Sie sich an einer herrlichen Figur! Piperinox ist ein empfehlenswertes Nahrungsergänzungsmittel, das den Verschlankungsprozess unterstützt.
Piperinox sind die effektivsten Kapseln, die die Kraft von Piperin nutzen. Sie enthalten die patentierte Formel von BioPerine®, die sich positiv auf die Gewichtsreduktion auswirkt, den Stoffwechsel aktiviert und die Aufnahme von Nährstoffen verbessert. Probieren Sie es jetzt aus!
Piperinox – Inhaltsstoffe
Recommended intake of this supplement: 1 capsule, daily (adults).
Nahrungsergänzungsmittel ähnlich Piperinox
The Piperinox dietary supplement is available in Luxembourg and many others countries around the world. In Luxembourg this supplement contains: BioPerine®, Bitter Orange, Black Pepper, Caffeine, Capsaicin, Cayenne Pepper, Chinese Cinnamon, Chromium, Ginger, Gingerol, Guarana Seed, Piperine and Synephrine in its composition.
Detailed descriptions of the ingredients included in the Piperinox dietary supplement:
Search Your Country