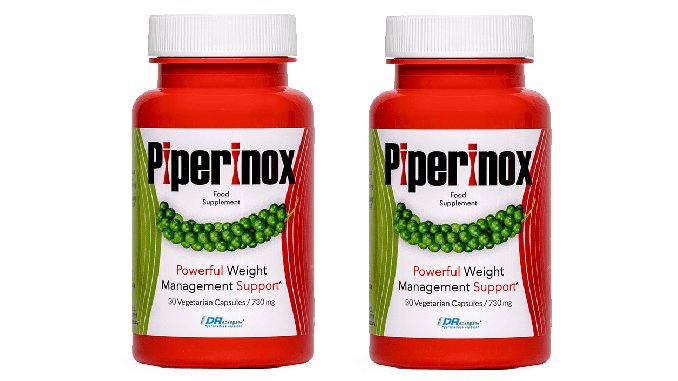 This description has been derived from the manufacturer's / distributor's website.
¿Estás cansado de adelgazar continuamente? ¡Elige Piperinox y disfruta de una bonita silueta! Piperinox es un suplemento dietético digno de confianza que estimula el proceso de adelgazamiento.
Piperinox son las cápsulas más eficaces que aprovechan el poder de la piperina. Contienen la forma patentada BioPerine®, que posee un efecto beneficioso en la reducción de peso, activando el metabolismo y mejorando la absorción de los nutrientes. ¡Pruébalo ahora!
Piperinox – Ingredientes
Recommended intake of this supplement: 1 capsule, daily (adults).
Suplementos dietéticos similares a Piperinox
The Piperinox dietary supplement is available in Mexico and many others countries around the world. In Mexico this supplement contains: BioPerine®, Bitter Orange, Black Pepper, Caffeine, Capsaicin, Cayenne Pepper, Chinese Cinnamon, Chromium, Ginger, Gingerol, Guarana Seed, Piperine and Synephrine in its composition.
Detailed descriptions of the ingredients included in the Piperinox dietary supplement:
Search Your Country