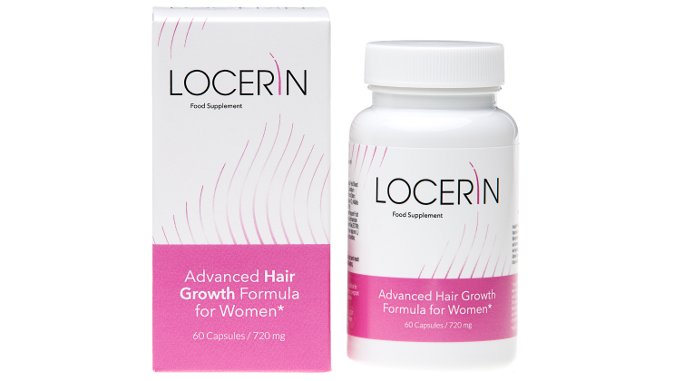 This description has been derived from the manufacturer's / distributor's website.
Správné ošetření vlasů může být pro mnoho žen velkým problémem. Drogerie nabízí širokou škálu kosmetiky, šamponů a kondicionérů, které slibují zlepšení vzhledu a zdraví vlasů. Špatně zvolené produkty v kombinaci s vnějšími faktory jako je tvrdá voda, každodenní sušení a účesy můžou zanechat vaše vlasy v hrůzostrašném stavu.
Locerin – Přirozená volba pro krásné a dlouhé vlasy
Na pomoc přichází Locerin – moderní doplněk stravy, který díky nejbohatšímu složení na trhu účinně podporuje zdraví a vzhled vašich vlasů z zevnitř. Je vynikající volbou pro ženy, které chtějí přirozeně pomoci růstu svých vlasů, zlepšit jejich vzhled a zabránit vypadávání. Komplex 16 aktivních látek zaručuje viditelné zlepšení vzhledu vlasů již za pár týdnů užívání!
Locerin je produkt pro vás, pokud:
Jsou vaše Vlasy oslabené a potřebují regeneraci,
chcete přirozeně urychlit jejich růst,
máte roztřepené konečky,
vašim vlasům chybí lesk,
máte problémy s účesem.
Locerin:
chrání proti vypadávání vlasů u žen,
účinně podporuje růst vlasů,
vlasy se stávají výrazné zdravější,
posiluje strukturu a barvu vlasů.
Locerin – Složky
Recommended intake of this supplement: 2 capsule, daily (adults).
Doplňky stravy podobné Locerin
The Locerin dietary supplement is available in Czechia and many others countries around the world. In Czechia this supplement contains: Alfalfa, AnaGain™ Nu, Bamboo Stem, BioPerine®, Capsaicin, Cayenne Pepper, Copper, Horsetail, Magnesium, Manganese, Methylsulfonylmethane, Nettle, Pea, Selenium, Silica, Vitamin B3, Vitamin B7, Vitamin C and Zinc in its composition.
Detailed descriptions of the ingredients included in the Locerin dietary supplement:
Search Your Country