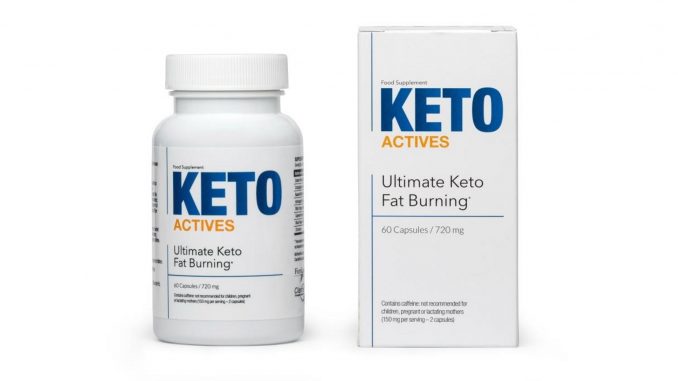 This description has been derived from the manufacturer's / distributor's website.
Keto Actives è un integratore alimentare moderno grazie a cui perderai peso più rapidamente, anche dai punti più difficili. Snellirà la tua figura e ti farà sentire decisamente meglio!
Approfitta della potenza della dieta chetogenica e dei chetoni scegliendo KETO ACTIVES!
Dimagrisci in armonia con il tuo corpo!
Keto Actives – Keto Actives, il numero 1 tra i prodotti dimagranti!
Un prodotto per le persone che vogliono raggiungere la chetosi,
Favorisce il metabolismo dei grassi e la riduzione delle sue riserve,
Riduce spuntini e attacchi improvvisi di fame,
Da energia per gli allenamenti.
Keto Actives è una combinazione di sostanze naturali che aiutano l'organismo nella lotta contro il sovrappeso! Gli estratti di spezie forti e l'arancia amara aiutano a ridurre il grasso corporeo. Inoltre, aiutano a mantenere un regolare livello del colesterolo e del glucosio nel sangue, regolano la secrezione di insulina agendo contro il diabete. Gli ingredienti contenuti in esso inibiscono gli attacchi di fame. Keto Actives migliora i risultati dell'allenamento nelle persone fisicamente attive, alleviando lo stress ossidativo.
Keto Actives è un integratore alimentare completamente naturale ad azione dimagrante. Ha una composizione breve e trasparente, priva di riempitivi superflui. In Keto Actives, invece del controverso stearato di magnesio, è stato utilizzato NuRice, un antiagglomerante ipoallergenico.
Keto Actives – Ingredienti
Integratori alimentari simili a Keto Actives
The Keto Actives dietary supplement is available in Italy and many others countries around the world. In Italy this supplement contains: Ashwagandha, BioPerine®, Bitter Orange, Black Pepper, Caffeine, Capsaicin, Capsicum, Chromium, Clarinol®, Coleus Forskohlii, ForsLean®, Piperine and Synephrine in its composition.
Detailed descriptions of the ingredients included in the Keto Actives dietary supplement:
Search Your Country