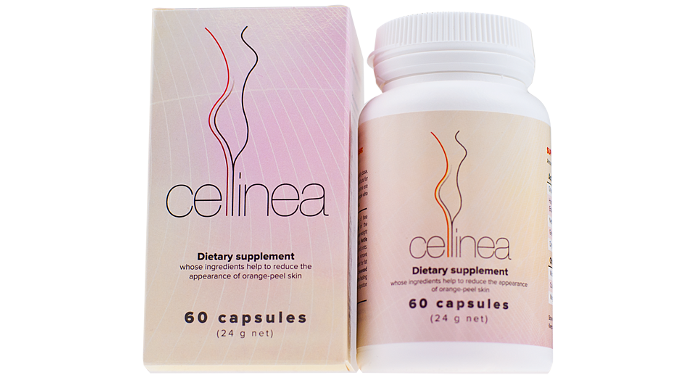 Cellinea ir nevis kosmētisks produkts, bet zinātniski apstiprināts līdzeklis pret neredzamiem sieviešu celulīta cēloņiem. Regulējot metabolismu taukšūnās un dodot elastīgumu tur, kur šūnas savienojas ar saistaudiem, Cellinea cīnās ar celulītu molekulārā līmenī.
Uzlabojot Tavas ādas veselību, Cellinea piešķir gludumu, tvirtumu un skaistu izskatu ārējām slānim. Pateicoties Cellinea Tu vari no jauna atklāt skaistumu, kas slēpjas Tevī un parādīt to visai pasaulei.
Īsts Cellinea noslēpums ir unikāla atlase un ietverto sastāvdaļu kvalitāte, kuru apstiprināja medicīniskie testi.
Cellinea – Sastāvdaļas
Skin Firming Complex Cellinea
Grape Seed Extract 95% Of PAC.
Extract Of Horsetail (Equisetum Arvense) 19% Silica Acid.

Silīskābe (H2O3Si)


Silīskābe

:

Silicic acid (H2SiO3)

,

Silicic acid

,

Silica Acid

,

Metasilicic acid

,

Acidum silicicum

,

PubChem CID

: 14768,

InChI Key

:

IJKVHSBPTUYDLN-UHFFFAOYSA-N

,

CAS

: 1343-98-2,

EC Number

:

231-716-3

,

TBSI ID

: IS36C770, Silicic acid (H2SiO3) – References: LASSUS, A.; et al.

Colloidal silicic acid for oral and topical treatment of aged skin, fragile hair and brittle nails in females.

Journal of international medical research, 1993, 21.4: 209-215.

PMID

:8112478.

Extract Of Nettle (Urtica Dioica) 1%.
Green Tea 4:1.
Dry Extract Of Seaweed 5:1.
Additional Substances
Microcrystalline Cellulose E460.
Colloidal Silica E551.
Magnesium Stearate E470b.

Magnija (magnija stearāts) (C36H70MgO4 or Mg(C18H35O2)2)


Magnija (magnija stearāts)

:

Magnesium Stearate

,

Magnesium Octadecanoate

,

Magnesium Distearate

,

Synpro 90

,

Stearic acid, magnesium salt

,

Magnesium Dioctadecanoate

,

PubChem CID

: 11177,

InChI Key

:

HQKMJHAJHXVSDF-UHFFFAOYSA-L

,

CAS

: 557-04-0,

EC Number

:

209-150-3

.
Recommended intake of this supplement: 2 capsule, daily (adults).

Uztura bagātinātāji līdzīgi Cellinea
The Cellinea dietary supplement is available in Latvia and many others countries around the world. In Latvia this supplement contains: Grape Seed, Green Tea, Horsetail, Nettle, Seaweed, Silica and Silica Acid in its composition.
Detailed descriptions of the ingredients included in the Cellinea dietary supplement:
Search Your Country