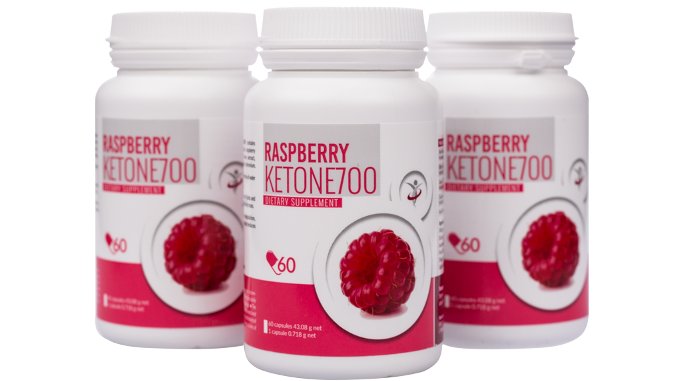 This description has been derived from the manufacturer's / distributor's website.
Raspberry Ketone 700 este un supliment alimentar pentru persoanele, care doresc, o dată pentru totdeauna, să se elibereze de excesul de kilograme și să ardă grăsimile reziduale. Produsul conține extracte din fructe de zmeură, fructe de portocale amare, frunze de ceai verde, semințe de guarana și fructe acai. Ingredientele active de origine naturală fac că produsul să fie complet sigur și eficient.
Cetonele din zmeură sunt polifenoli naturali din plante, care sunt responsabile pentru gustul caracteristic și mirosul de fructe de zmeură. Cercetatorii au descoperit, că cetonele pot accelera, în mod eficient, arderea grasimilor prin procesul de termogeneză. Acțiunea lor se bazează, în principal, pe creșterea adiponectinei – un hormon, care în organism este responsabil pentru nivelul de glucoză si procesele metabolice. În plus, RaspberryKetone700 întărește sistemul imunitar și reduce oboseala.
Zmeura are proprietăți anti-inflamatorii și antipiretice, conține vitaminele grupului B, C si E – care întăresc sistemul imunitar. S-a demonstrat, că polifenolii conținuți în zmeură întârzie îmbătrânirea și au un efect pozitiv asupra pielii. Un avantaj suplimentar este, de asemenea, reducerea colesterolului, reducând astfel riscul de apariție a aterosclerozei.
Raspberry Ketone 700 – Ingrediente
Recommended intake of this supplement: 2 capsule, daily (adults).

Suplimentele dietetice similare cu Raspberry Ketone 700
The Raspberry Ketone 700 dietary supplement is available in Romania and many others countries around the world. In Romania this supplement contains: Acai Berry, Bitter Orange, Caffeine, Green Tea, Guarana Seed, Raspberry, Raspberry Ketone and Synephrine in its composition.
Detailed descriptions of the ingredients included in the Raspberry Ketone 700 dietary supplement:
Search Your Country