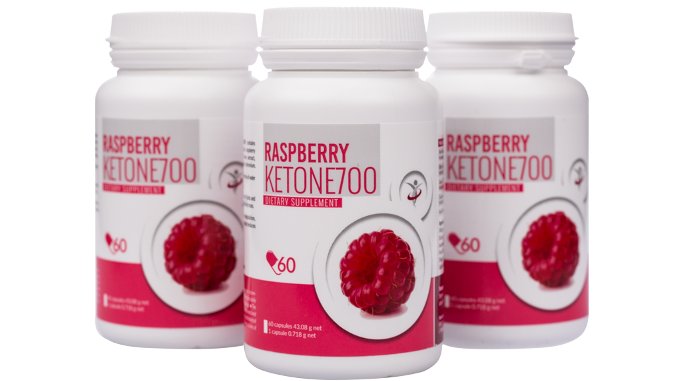 Raspberry Ketone 700 to suplement diety dla osób, które chcą raz na zawsze rozprawić się z nadmiarem kilogramów i spalić zalegający tłuszcz. Produkt zawiera wyciągi z owoców maliny właściwej, owoców gorzkiej pomarańczy, liści zielonej herbaty, nasion guarany i owoców acai. Aktywne składniki pochodzenia naturalnego sprawiają, że preparat jest całkowicie bezpieczny i skuteczny.
Ketony malinowe to naturalnie występujące polifenole roślinne, które odpowiadają za charakterystyczny smak i zapach owoców malin. Naukowcy odkryli, że ketony potrafią skutecznie przyspieszyć spalanie tkanki tłuszczowej poprzez proces termogenezy. Ich działanie opiera się głównie na podnoszeniu stężenia adiponektyny – hormonu, który w organizmie odpowiada za poziom glukozy i procesy metaboliczne. Dodatkowo RaspberryKetone700 wzmacnia odporność oraz zmniejsza uczucie zmęczenia.
Maliny mają działanie przeciwzapalne i przeciwgorączkowe, zawierają witaminy z grupy B, C i E – wzmacniające układ odpornościowy. Udowodniono, że polifenole zawarte w malinach opóźniają procesy starzenia i korzystnie wpływają na skórę.
Raspberry Ketone 700 – Składniki
Recommended intake of this supplement: 2 capsule, daily (adults).

Suplementy diety podobne do Raspberry Ketone 700
The Raspberry Ketone 700 dietary supplement is available in Poland and many others countries around the world. In Poland this supplement contains: Acai Berry, Bitter Orange, Caffeine, Green Tea, Guarana Seed, Raspberry, Raspberry Ketone and Synephrine in its composition.
Detailed descriptions of the ingredients included in the Raspberry Ketone 700 dietary supplement:
Search Your Country