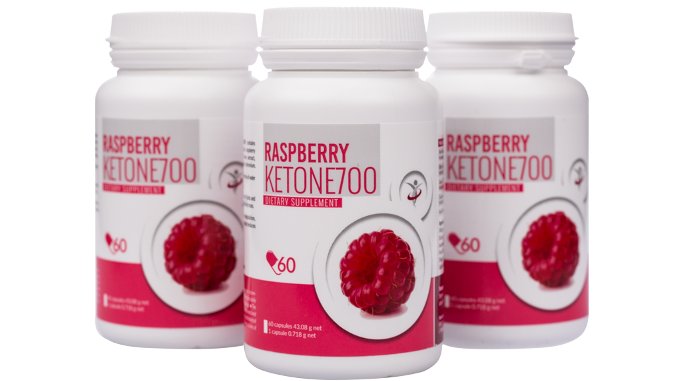 This description has been derived from the manufacturer's / distributor's website.
Raspberry Ketone 700 is a dietary supplement for people, who want to crack the excess weight and burn unwanted fat once and for all. The product contains rubus idaeus, bigarade, green tea leaves, guarana seeds and acai berry extracts. The natural and active ingredients make it completely safe and effective.
Raspberry Ketones are a naturally occurring plant polyphenols, which are responsible for the characteristic taste and the smell of a raspberry fruit. Scientists discovered that ketones can effectively speed up burning of the body fat thanks to the thermogenesis process. Their activity is mainly based on increasing adiponectin intensity – a hormone, which is responsible for glucose levels and metabolic processes. Additionally, RaspberryKetone700 boosts immunity and reduces the feeling of fatigue.
Raspberries have anti-inflammatory and antifebrile activity, they contain group B, C and E vitamins – which reinforce immunity system. It is proven that polyphenoles contained in raspberries, delay ageing and have a positive effect on the skin condition. Additionally cholesterol is reduced, thereby risk of sclerosis is much lower.
Raspberry Ketone 700 – Ingredients
Recommended intake of this supplement: 2 capsule, daily (adults).

Dietary supplements similar to Raspberry Ketone 700
The Raspberry Ketone 700 dietary supplement is available in Malaysia and many others countries around the world. In Malaysia this supplement contains: Acai Berry, Bitter Orange, Caffeine, Green Tea, Guarana Seed, Raspberry, Raspberry Ketone and Synephrine in its composition.
Detailed descriptions of the ingredients included in the Raspberry Ketone 700 dietary supplement:
Search Your Country