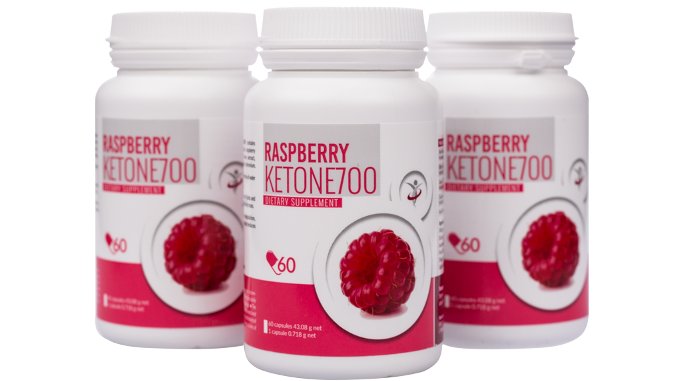 This description has been derived from the manufacturer's / distributor's website.
Raspberry Ketone 700 è un integratore alimentare per le persone, che vogliono una volta per tutte sbarazzarsi del peso in eccesso e bruciare il grasso residuo. Il prodotto contiene estratti di frutti dei lamponi, frutti di arancio amaro, foglie di tè verde, semi di guaranà e frutti di acai. I principi attivi di origine naturale, rendono il prodotto completamente sicuro ed efficace.
I chetoni dei lamponi sono polifenoli vegetali naturalmente presenti, responsabili per il sapore caratteristico e il profumo di lampone. Gli scenziati hanno scoperto, che i chetoni sanno accelerare la combusione dei grassi in modo efficace, tramite il processo di termogenesi. La loro funzione si basa principalmente sulla raccolta di adiponectina – un ormone, che nell'organismo è responsabile per il livello di glucosio e i processi metabolici. Inoltre RaspberryKetone700 rafforza il sistema immunitario e riduce l'affaticamento.
I lamponi sono anti-infiammatori e antipiretici, contengono le vitamine B, C ed E – rafforzano il sistema immunitario. È stato dimostrato, che i polifenoli contenuti nei lamponi ritardano l'invecchiamento e hanno un effetto positivo sulla pelle. Un altro vantaggio è la riduzione del colesterolo, e la riduzione del rischio di aterosclerosi.
Raspberry Ketone 700 – Ingredienti
Recommended intake of this supplement: 2 capsule, daily (adults).

Integratori alimentari simili a Raspberry Ketone 700
The Raspberry Ketone 700 dietary supplement is available in Italy and many others countries around the world. In Italy this supplement contains: Acai Berry, Bitter Orange, Caffeine, Green Tea, Guarana Seed, Raspberry, Raspberry Ketone and Synephrine in its composition.
Detailed descriptions of the ingredients included in the Raspberry Ketone 700 dietary supplement:
Search Your Country