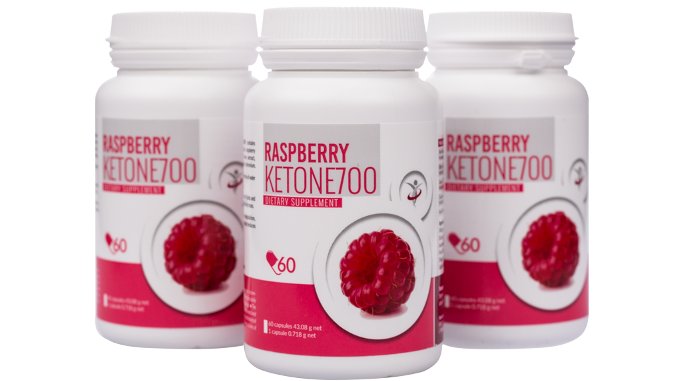 This description has been derived from the manufacturer's / distributor's website.
A Raspberry Ketone 700 egy diétás étrend kiegészítő azok számára, akik egyszer és mindenkorra meg akarnak szabadulni a túlsúlytól és el akarják égetni a felesleges zsírt. A termék málna, keserű narancs, zöld tea levél, guarana mag és acai bogyó kivonatot tartalmaz. A természetes és aktív összetevők teljesen biztonságossá és hatékonnyá teszik a terméket.
A málna ketonok a természetben előforduló növényi polifenolok, amelyek a málna jellegzetes ízét és illatát adják. A tudósok felfedezték, hogy a ketonok hatékonyan gyorsítják fel a zsírégetést a hőtermelési folyamatuknak köszönhetően. Az aktivitásuk főleg az adiponectin intenzív növekedésén alapszik – az a hormonon, amely a vércukor szintért és az anyagcsere folyamatokért felel. RaspberryKetone700 – emellett erősíti az immunrendszert és csökkenti a fáradtság érzetet.
A málna gyulladáscsökkentő és lázcsillapító hatással rendelkezik, valamint B, C és E vitaminokat is tartalmaz – amelyek erősítik az immunrendszert. Bizonyított, hogy a polifenolok – amelyeket a málna tartalmaz – késleltetik az öregedést és pozitívan hatnak a bőr kondíciójára. Emellett csökkentik a koleszterinszintet, így a sclerosis multiplex kialakulásának kockázata is alacsonyabb lesz.
Raspberry Ketone 700 – Hozzávalók
Recommended intake of this supplement: 2 capsule, daily (adults).

A Raspberry Ketone 700-hez hasonló étrend-kiegészítők
The Raspberry Ketone 700 dietary supplement is available in Hungary and many others countries around the world. In Hungary this supplement contains: Acai Berry, Bitter Orange, Caffeine, Green Tea, Guarana Seed, Raspberry, Raspberry Ketone and Synephrine in its composition.
Detailed descriptions of the ingredients included in the Raspberry Ketone 700 dietary supplement:
Search Your Country