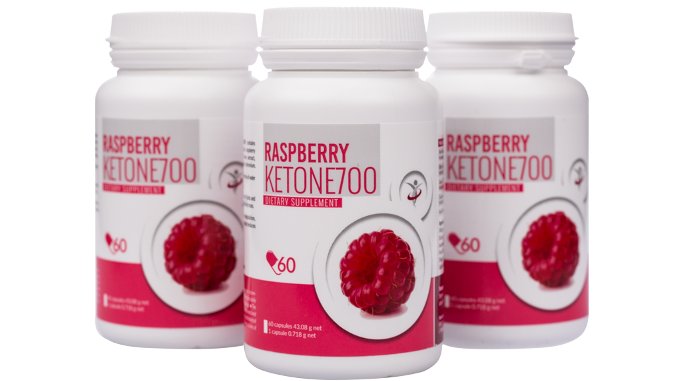 This description has been derived from the manufacturer's / distributor's website.
Raspberry Ketone 700 je výživový doplněk pro lidi, kteří chtějí zhubnout přebytečné kilogramy a spálit nechtěný tuk jednou provždy. Produkt obsahuje výtažky z maliníku obecného, divokého pomeranče, listů zeleného čaje, semínek paulínie a plodů acai. Díky přírodním a aktivním přísadám je úplně bezpečný a účinný.
Malinové ketony jsou přírodní rostlinné polyfenoly, díky kterým mají maliny charakteristickou chuť a vůni. Vědci zjistili, že ketony mohou účinně urychlit spalování tělesného tuku díky procesu termogenézy. Jejich aktivita zvyšuje zejména intenzitu adiponectinu – hormonu, který je odpovědný za hladinu glukózy a proces metabolismu. Navíc RaspberryKetone700 zlepšuje imunitu a snižuje pocit únavy.
Maliny mají protizánětlivé a antipyretické účinky, obsahují vitaminy ze skupiny B, C a E – které posilují imunitní systém. Je dokázáno, že polyfenoly obsažené v malinách zpomalují stárnutí a mají pozitivní účinek na stav pokožky. Navíc snižuje hladinu cholesterolu a tím snižuje riziko sklerózy.
Raspberry Ketone 700 – Složky
Recommended intake of this supplement: 2 capsule, daily (adults).

Doplňky stravy podobné Raspberry Ketone 700
The Raspberry Ketone 700 dietary supplement is available in Czechia and many others countries around the world. In Czechia this supplement contains: Acai Berry, Bitter Orange, Caffeine, Green Tea, Guarana Seed, Raspberry, Raspberry Ketone and Synephrine in its composition.
Detailed descriptions of the ingredients included in the Raspberry Ketone 700 dietary supplement:
Search Your Country